June 2, 2018
We Buy Junk Cars Sunrise Florida Mr Lockout Towing
We Buy Junk Cars Sunrise Florida Mr Lockout Towing
Mr Lockout Towing will give you cash for your junk car! Do you have an old junk car that needs to be removed, and need a little extra cash! We buy junk cars Sunrise, Mr Lockout will give you cash in hand for your junk car!There are plenty of people who have an old vehicle that is on it's last leg parked in a driveway that you had intentions of repairing, but never got around to it. It may not even be worth the repair costs. That's when you need to cal Mr Lockout we will buy your junk car in Sunrise.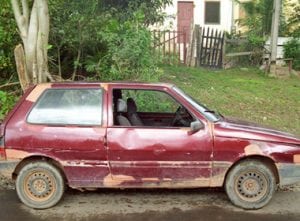 Sunrise Need to Sell you Junker? We Buy Junk Cars!
Our tow truck will come pick up your vehicle and put money in your hands. If you have a car, truck, or van, that you no longer want, give us a call! We buy junk cars Sunrise, and take that headache off your hands and give you dollars for it! Mr Lockout Towing will show up in minutes and tow that old broken down junk car away. Car repairs are not worth the value of a vehicle sometimes, that is when you need us to purchase your old broken down car and give you cash. Mr Lockout Towing, we buy junk cars Sunrise! Call Now!
We Will Buy Your Junk Car In Sunrise Florida
Broken down junk vehicles look bad sitting around neighborhoods and homes, they can bring don property values. Get rid of that old junk car and get some money for it!. We buy junk cars, Sunrise Florida is a beautiful community, don't make it look trashy, sell us that junk car! We will buy any junk car in Sunrise! It doesn't matter how bad the condition, or the make or model, it's doesn't matter the year, or what repairs it needs, sell any junk car to Mr Lockout Towing.
We Will Buy ANY Junk Car In The Sunrise Area
Mr Lockout will buy your junk car. We will be there in minute to tow it away. Not only will it take a mess off your hands, it will put money in your pocket. That is a great deal for you! We buy junk cars Sunrise, and tow it to a local scrap yard, getting a massive headache off your mind. Call us today at 954-279-0313!