June 24, 2018
Locksmith Davie Florida | Mr Lockout | Best Prices Top Rated
Locksmith Davie Florida, Mr Lockout Top Rated & Best Priced
Mr Lockout is the best priced locksmith Davie. We have the best reputation, rating, and prices of any locksmith in the area. We have been providing commercial and residential locksmith services for over a decade. It doesn't matter if you are locked out of your home, car, or business we have the tools and experience to get the job done. We are open 24 hrs a day and 7 days a week. You never have to worry because we will always have a mobile locksmith vehicle near by to help you out.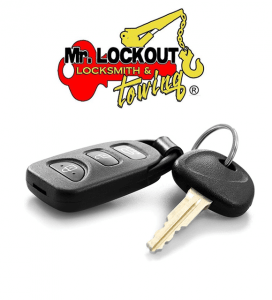 Mr Lockout Top Residential Locksmith in Davie
You may need to update your locks, get new keys, or you just plain locked yourself out. This happens all the time, and Mr Lockout is here to help. We are the top locksmith Davie, and can get you back in your home fast! We are trained and certified expert locksmiths. We have the best prices, are dependable, and fast! If you are online and looking to find the best locksmith company to call, look no further, just check out our reviews on Google, or go to our home page and check those video testimonials. We have many happy customers.
The Best Commercial Locksmith In Davie
We are the premier provider of commercial locksmith services in Davie. We have help multiple business owners secure their business. We can install key cards, safes, or any other security devices. Locksmith's are essential in securing companies all over Davie and South Florida. We take great pride in our work. We have reviews and testimonials from business owners who will tell you that Mr Lockout is the best! No matter your situation or where you are in Broward county if you are in need of Mr Lockout, we will be there fast, and give you the best pricing and services of any locksmith company out there.
Top Automotive Locksmith Services Davie
Being a great automotive locksmith is one of the hardest services to provide, with all the different makes and models of cars, and different keying devices, many locksmiths can't keep up with the training and tools needed to be a good automotive locksmith. Mr lockout takes training seriously, all of our employees are certified, licensed, and bonded. We stand behind our work and know that we are the best automotive locksmith Davie. If you care about you car, then you don't want just anybody working on it. Mr Lockout has worked on some of the most expensive and rarest cars out there from Ferarri to Mercedes we have helped car owners get back on the road without putting a scratch on their babies. That is why we are the best automotive locksmith Davie.